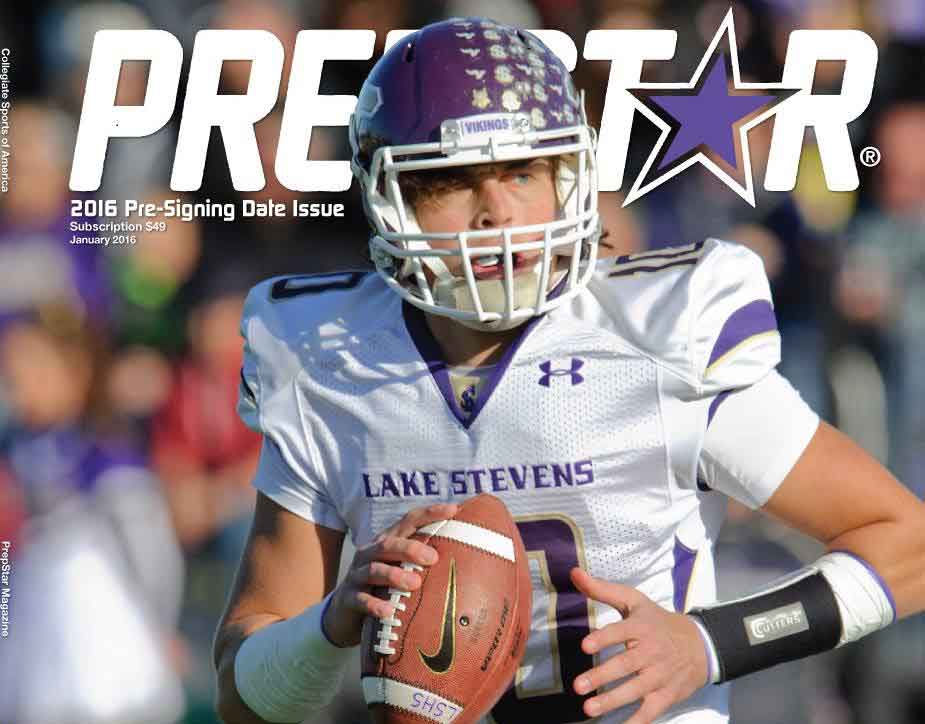 What We Do
PrepStar provides a personalized recruiting solution for each student-athlete we work with, providing our prospects with a customized recruiting program that is designed to get each athlete maximum exposure and opportunities resulting in giving the student athlete and their families options and educational choices.
The first step in the process is to create your recruiting profile in the PrepStar Prospect Clearinghouse that is used by more than 2,000 colleges and over 32,000 registered college coaches nationwide.
Your recruiting profile is just a click away!
GET STARTED
844-PREPSTAR
(844-773-7782)
After you have completed your recruiting profile, you will be contacted by a PrepStar Recruiting Coach to schedule your personal Scholarship Evaluation as a college-bound student-athlete.
Once you have been verified and qualified as a PrepStar 360 Prospect, PrepStar matches your athletic profile to colleges that fit your athletic and academic abilities as well as your college competitive level and educational goals.
Your profile is then delivered to hundreds and potentially thousands of college coaches (depending on your sport) that are registered with the PrepStar Prospect Clearinghouse.
PrepStar provides college coaches with your updated athletic, academic and video highlights throughout your high school career, ensuring you that college coaches always have access to your latest and most updated information.
As a PrepStar 360 prospect, your responsibility is first and foremost to focus on your academic standing and athletic performance while in high school. Your PrepStar Recruiting Coach will focus on your college recruiting by connecting you with college programs and college coaches nationwide.
A typical PrepStar 360 prospect can expect to receive more than 100 profile views by college coaches within the first 30 days of joining our team! Many of our athletes will have received more than 1,000 profiles views by the time they sign their national letter of intent!
Because PrepStar works with only a limited number of highly qualified prospects each year per sport, our company is able to provide each and every athlete the personal attention, service and care they need to Get Recruited!
Your recruiting profile is just a click away!
GET STARTED
Success Stories
Chuck Mcdade

We started with CSA-PrepStar in the Middle of December 2006. Chuck signed on February 7th 2007, for a 100% Full Ride Scholarship with Nicholls State a Division 1-AA College in the Southland Conference! We had our pick of Colleges to choose from for his Campus Visits! All the Colleges he visited offered him 100% Full Rides. I was so very worried when we starting so late in his Senior Year. We knew we had to make some aggressive move s really fast. CSA-PrepStar changed everything for him. Within 2 weeks we started getting phone calls and e-mails! It was the most wonderful thing to see happening. That is one of the Best Tools to use on CSA-PrepStar to get your child out there and seen. This has been the greatest experience ever. I would highly recommend CSA-PrepStar and advise parents to please start in their Child's Junior Year if not sooner.
Brad Kaaya

I can't begin to thank you enough for the exposure, publicity and college connections you have helped Brad receive. Brad has verbally committed to the Miami Hurricanes and they learned about Brad from Prepstar. He has also received offers from UCLA and USC as well as many other outstanding programs. The service you guys provide is of great value and I'm thankful we have had the opportunity to work with you over the past three years. Thanks so much for the outstanding job you do and I am more than happy to recommend your company to any family that is looking to help their athlete get to the next level!
Read More