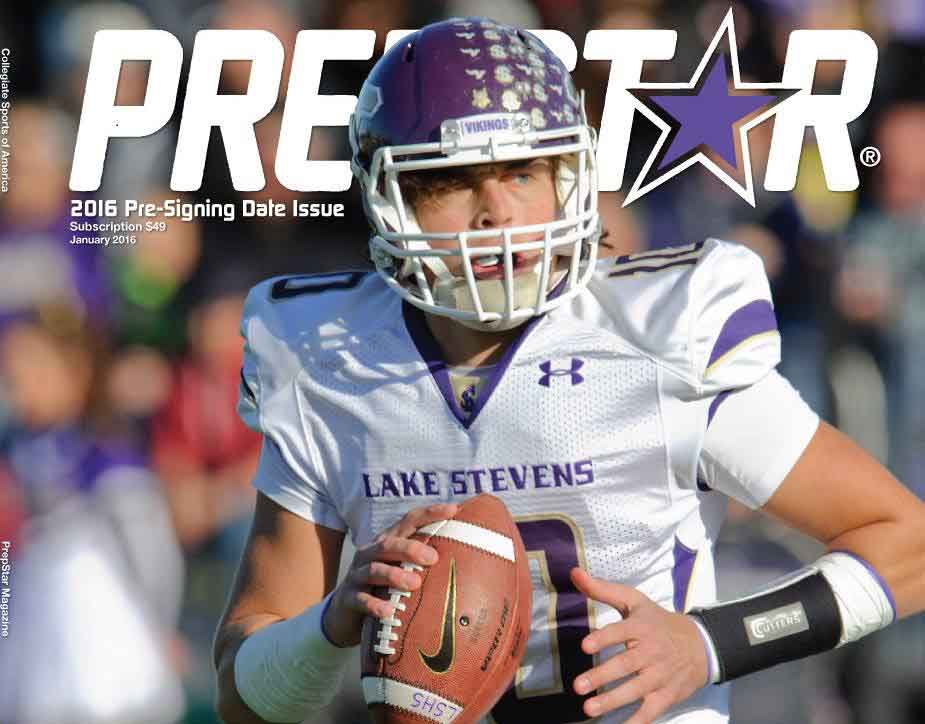 Why PrepStar
Historically less than 5% of high school student-athletes move on to compete on the collegiate level each year. With more than 7 million student-athletes participating in high school sports, the competition is fierce for the limited number of athletic scholarships and roster opportunities that are available on the collegiate level each year.

PrepStar bridges the gap between collegecoaches and qualified student-athletes in the recruiting process. PrepStar is not for everyone, but if you qualify as a PrepStar 360 prospect you will be well on your way to collegiate success. Each year PrepStar enrolls only 360 of the most highly qualified and deserving student-athletes per sport. These athletes make up our prestigious PrepStar 360 prospect teams. Other companies that you may be familiar claim to offer recruiting services but are nothing more than sales and marketing companies that sell their offerings (which is nothing more than a passive unverified posting on their website) to tens of thousands of athletes and their families each year. In summary, here are the benefits of becoming a PrepStar prospect:
The PrepStar Elite 360 Prospect Team is comprised of only 360 highly qualified college prospects each year per the sport they play
PrepStar is NOT a do-it-yourself website but instead provides you with a Personal Recruiting Coach that remains your recruiting partner until you sign your national letter of intent!
Over three decades of service helping student-athletes live their college dreams
The PrepStar Prospect Clearinghouse consists of more than 2,000 colleges and universities and over 32,000 college coaches on the Division I, II, III, NAIA and JUCO levels
With the ever rising cost of a 4-year college education, an athletic scholarship can save your family tens of thousands of dollars toward the cost of a higher education!
Your recruiting profile is just a click away!
GET STARTED
Success Stories
Brad Kaaya

I can't begin to thank you enough for the exposure, publicity and college connections you have helped Brad receive. Brad has verbally committed to the Miami Hurricanes and they learned about Brad from Prepstar. He has also received offers from UCLA and USC as well as many other outstanding programs. The service you guys provide is of great value and I'm thankful we have had the opportunity to work with you over the past three years. Thanks so much for the outstanding job you do and I am more than happy to recommend your company to any family that is looking to help their athlete get to the next level!
Griffin Garcia

Hello my name is Griffin Garcia, and I'm a senior at Steinbrenner High School; I joined Csa Prepstar with Derek Del Rosal about 3 months ago and the results have been amazing. I signed up with him on a Sunday and the very next day I had college coaches texting me. Before signing up I only had the basic showcase emails and not much serious talk from colleges, but that really did change through Derek. Just like he says he's invested in his atheletes, he was out at my practices that ran to 10:00 pm on weekdays just to check in and take videos for colleges and many different things. There were very few fall games that I didn't see him up in the stands taking videos or on the phone with different colleges. Everyone is at a different skill level, therefor obviously he can't guarantee that everyone will get to a school but I can testify for my relationship with him and what he did for me, and I went from having no serious college interest, to recently committing to Flagler college and he's a huge reason why. He truly is dedicated to his athletes and has a lot of connections to different schools, from my time with him I believe it was worth the time, effort, and money. Thank you Mr. Derek.
Read More