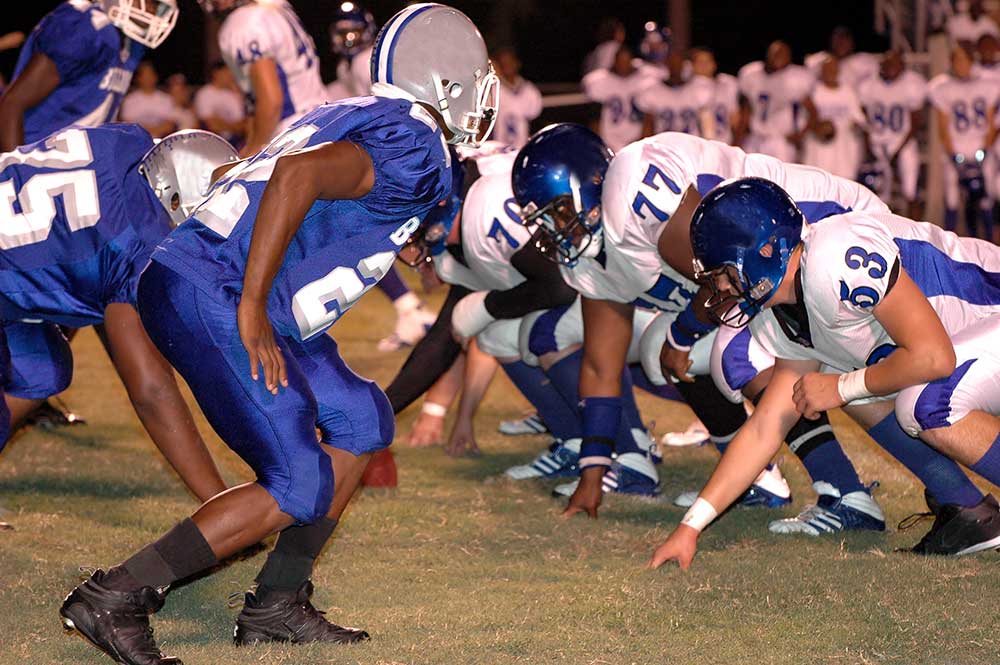 Football Recruiting Timeline
Freshman Year
Sophomore Year
DID YOU KNOW...
As a freshman & sophomore a prospective student-athlete can receive the following information from any college/university:
Questionnaire of athletics interest;
A sports camp or clinic brochure; NCAA educational material. Personal contact or Phone calls are not allowed that are initiated by a college coach from Division I & II programs;
Division II and III coaches have no limit of calls beginning June 15 before your junior year.
Junior Year
Senior Year
Your recruiting profile is just a click away!
GET STARTED
Success Stories
Caitlin Colesanti

Caitlin committed early decision to Williams College. As you know, her strategy was to leverage athletics for the best academic opportunity. As it turned out thanks to you and CSA, Caitlin had a number of great opportunities in all Division's and was being seriously pursued by Yale, UPenn, Middlebury, Holy Cross, Johns Hopkins, Elon, Mercer, Iona, Hamilton, Sacred Heart, Rider, Carnegie Mellon and Swarthmore. From this list her top 5 were Williams, Yale, Johns Hopkins, Holy Cross and Middlebury and sh e did the official visits. South Carolina, Albany, Pace and others expressed serious interest. She was still receiving calls from coaches as of last night as a result of the last CSA-PrepStar posting. We think she made a great decision and are extremely proud.
Nate Ustianowski

Yesterday I received a phone call from the Alpha Academic Program Director at Abilene Christian and they have made recommendation to admissions for Nate to be accepted to ACU... no matter what his SAT score comes in at. It won't have the official until I get the call from the admissions office, but when I do, Nate has made his choice to ACU. Carson-Newman has also been in contact with us and Nate is in the process of being accepted there as they want him too. So, pl ease don't send out any further emails as the letters tend to be a bit overwhelming. Nate must have received contacts from over forty schools. Nate is thrilled!
Read More